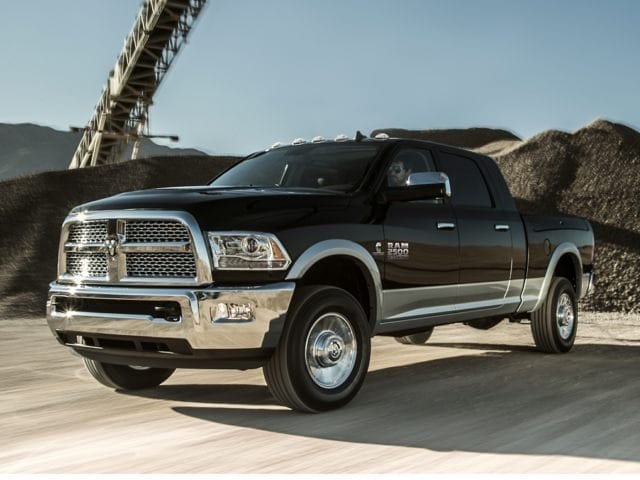 ​
The 2018 Ram 2500 has arrived! Visit Basswood Chrysler Dodge Jeep Ram to take a look at this heavy-duty beauty in person.

If you're considering a heavy-duty truck in the Chattanooga, Huntsville, and Birmingham area, the Ram 2500 should be at the top of your list. With a plethora of configurations, trims, and options to choose from, you can be sure to end up with the perfect new Ram truck for you.


Serious Capacity and Power


A new Ram 2500 will give you all the towing and hauling capacity you need for most work and recreation applications.
​
Max diesel tow rating: 17,980 pounds
Max gas tow rating: 16,320 pounds (best in class)
Max gas payload rating: 3,990 pounds

A properly equipped Ram 2500 can reach 410 horsepower, which is the best you'll find in the class as far as gas power is concerned. It's matched by maximum torque of 429 pound-feet.

That kind of get-up-and-go will make short work of most jobsite equipment and materials. If you're looking for a personal vehicle, it'll certainly tow your giant boat to Scottsboro or trailer your horses from Gadsden to Chattanooga.


Interior Refinement and Comfort


If you ask us, you can't beat the smooth, quiet ride of a Ram truck. If you spend a lot of time on the road, a comfortable cabin ought to be a top priority when you're shopping for your next truck.

The coil spring rear suspension on the Ram 2500 is unique to the brand. Towing, hauling, or driving without any load at all- no matter what you take with you, the ride is nicer in a Ram. This is one of the biggest reasons Ram has such a loyal following among truck drivers.

Ram has thought of everything: from the under-floor storage to the high-tech connectivity features, Ram has built a truck that accommodates your every need.


Our showroom is easily accessible from Huntsville and our neighbors in Albertville and Boaz. Stop by for a look at Ram's uniquely capable and comfortable trucks. We'd love to demonstrate its innovative features and show you how the Ram 2500 can help you out on the road and at the jobsite. Please let us know if you have questions or you're ready for a test drive!