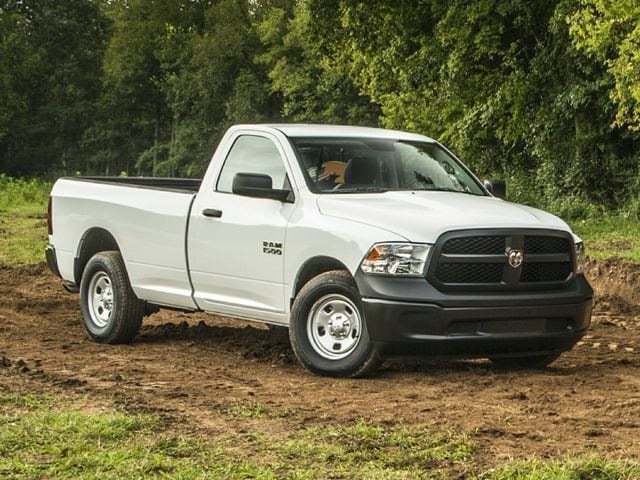 ​
​
A used Ram 1500 or 2500 could be just the thing you need. You can save a bit of money and still get one of the world's best, most durable trucks. Here's why we love the idea of purchasing used.


​1. It Still Lasts Forever

Ok, we can't really claim it lasts "forever." But Ram trucks are known for their long-lasting durability.
Even if you buy a used Ram with 20,000 miles on the odometer, you've got plenty of years and miles ahead of you. That Ram isn't even breaking a sweat yet.

2. Awesome Value-per-Dollar

We certainly know people who could afford a brand new, top-of-the-line truck if they wanted one, but they prefer to purchase used trucks.
Every new vehicle depreciates most quickly right when it leaves the dealership lot and throughout its first year. Your first drive from Fort Payne to Birmingham won't cost you those hundreds or even thousands of dollars if you purchase used.
While there are always great reasons to buy new, this is a compelling reason to purchase a used Ram truck.

3. It Gets the Job Done

Need your pickup truck to handle heavy cargo loads for construction in Chattanooga or to haul your backyard toys around Albertville and Boaz? A used Ram will give all the same hard-working capability as a new one. And even if your used Ram is absolutely pristine, you might not worry so much about every tiny scratch and scrape, either. It's a truck, after all!

4. You Can Still Find the Latest Technology

We often have used Ram trucks from recent model years, sometimes even including the current model year. These amazing deals can save you money on the latest and greatest technology, so you're not even compromising when you purchase used.


Explore Used Trucks near Huntsville


Check out our current selection of pre-owned trucks in Fort Payne - this inventory includes other makes, if you don't have your heart set on a Ram. Basswood Chrysler Dodge Jeep Ram is easily accessible from the Scottsboro and Gadsden areas, and we invite you to come in for a test drive.